Local Books by Sue Hill, Barricane Books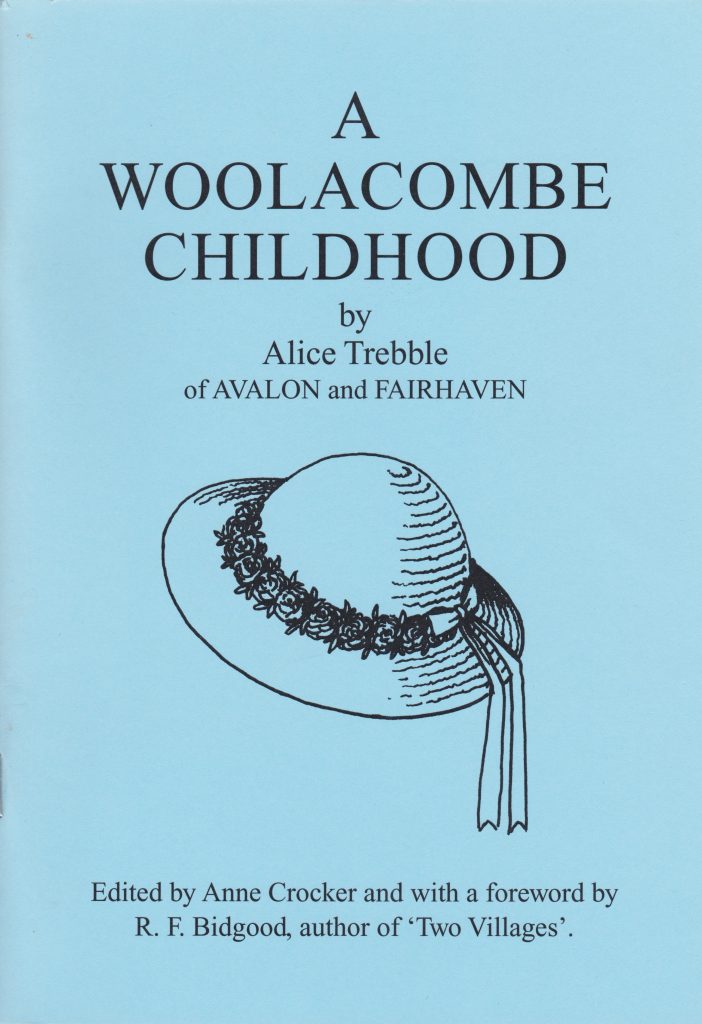 A Woolacombe Childhood by Alice Trebble
A wonderful collection of memories compiled by Alice Trebble. This book will be valued by those who knew her, and of interest to anyone who loves the two villages, whether locals, new comers or visitors.
£8.00 plus £2.00 P&P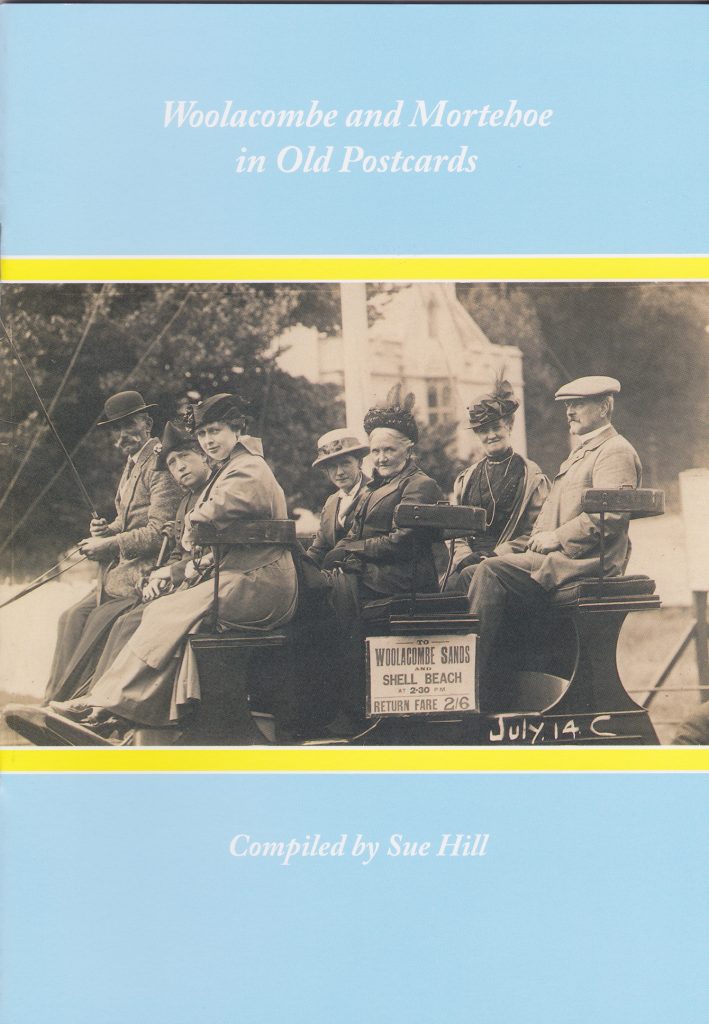 Woolacombe & Mortehoe in Old Postcards by Sue Hill
Sue Hill has collated a interesting collection of postcards from Woolacombe & Mortehoe. These images show the development of the area and share some interesting stories.
£4.99 plus £2.00 P&P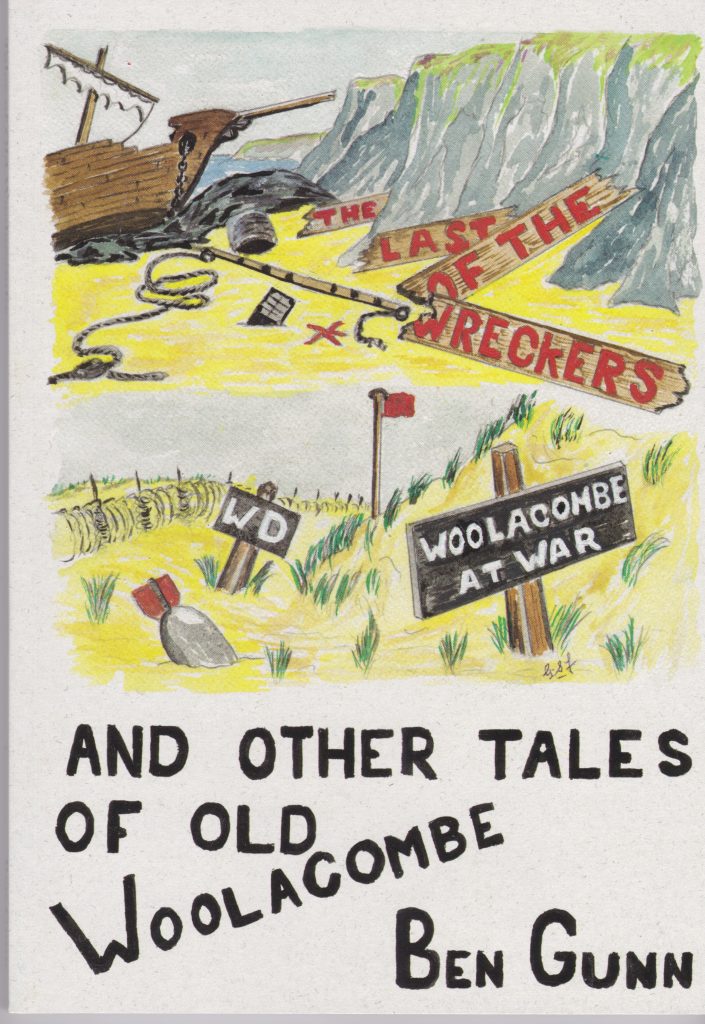 Tales of Old Woolacombe by Ben Gunn
Memories of School Days, Shipwrecks, War and seasonal tales are just a small number of subjects this book covers. An accumulation of interesting stories from the author makes this a great read.
£5.00 plus £2.00 P&P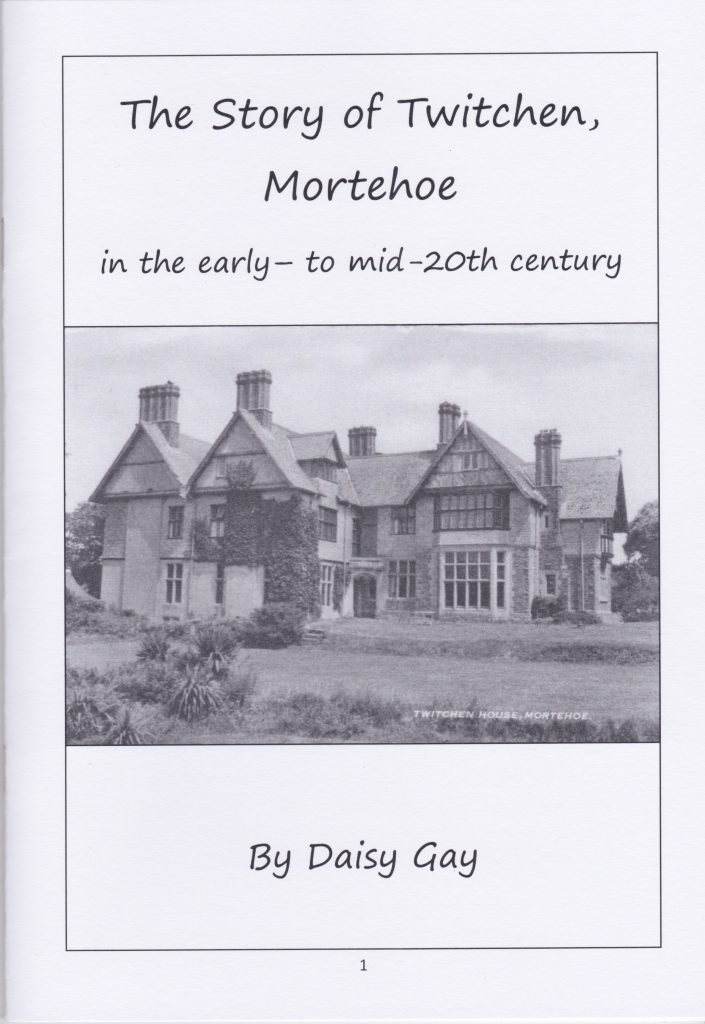 The Story of Twitchen, Mortehoe in the early to mid 20th century by Daisy Gay
Daisy Gay's husband Ernest was for many years a Gardener at Twitchen. In 1975 Daisy wrote some of her memories of life at Twitchen down.
£2.50 plus £2.00 P&P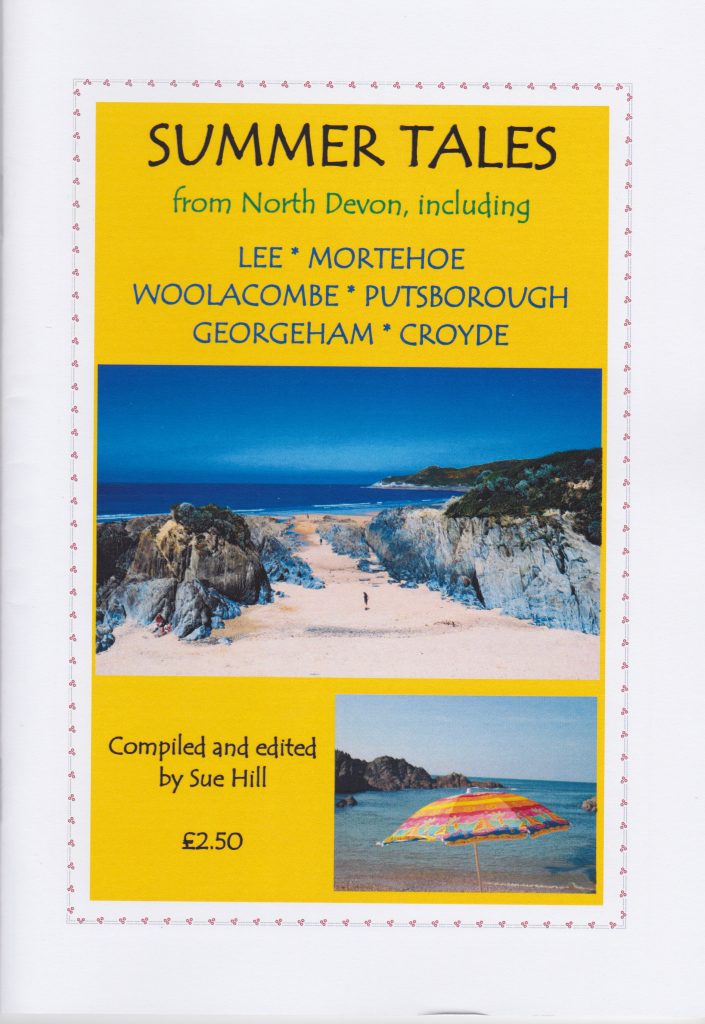 Summer Tales from North Devon by Sue Hill
A collection of prose and poems about the 'very top corner of North Devon' dating from the 1890s to the present day from Lee, Mortehoe, Woolacombe, Putsborough, Georgeham and Croyde.
£2.50 plus £2.00 P&P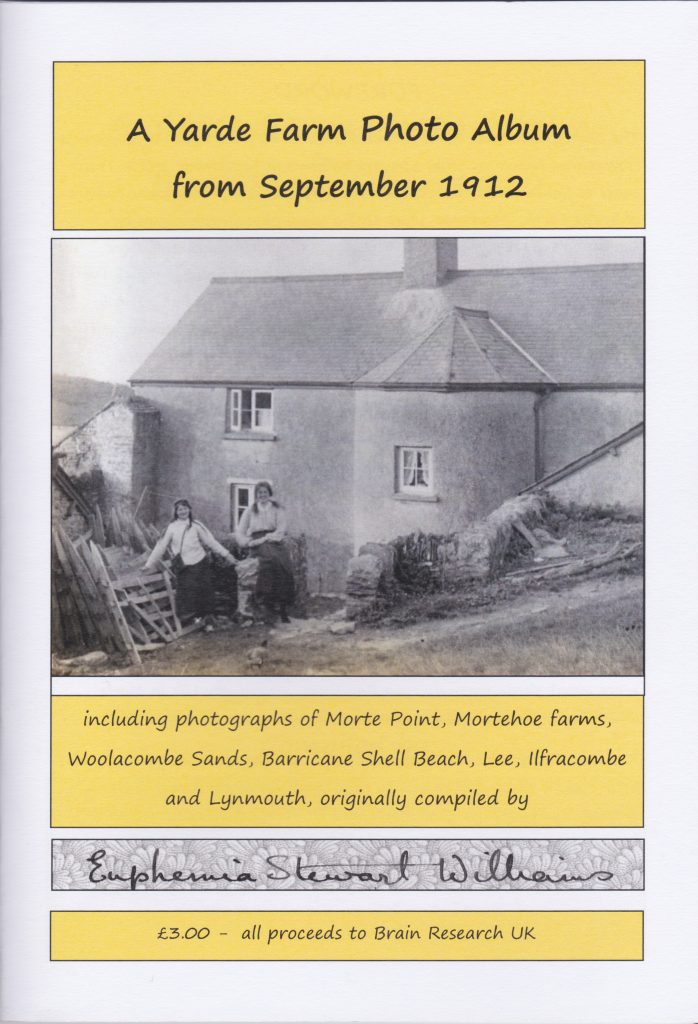 A Yarde Farm Photo Album from September 1912
Including photographs of Morte Point, Mortehoe farms, Woolacombe Sands, Barricane Shell Beach, Lee, Ilfracombe and Lynmouth.
£3.00 plus £2.00 P&P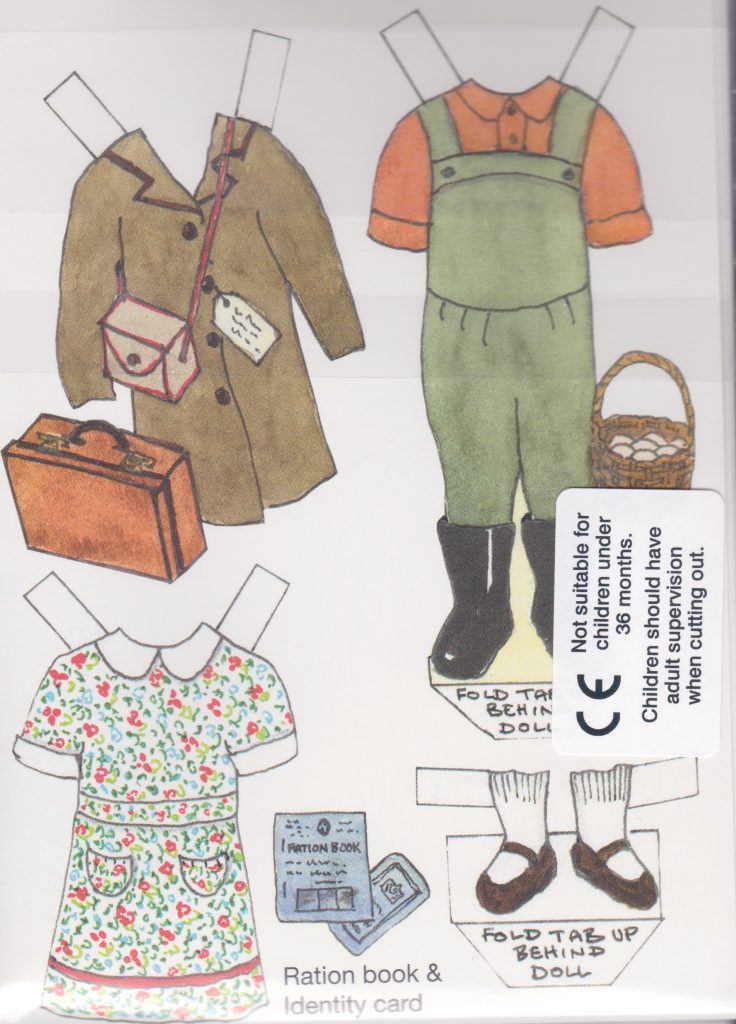 Evacuee Paper Dolls
Many school children were evacuated to Woolacombe and Mortehoe during the Second World War. This is a short collection of memories and a paper dress doll.
£2.50 plus £2.00 P&P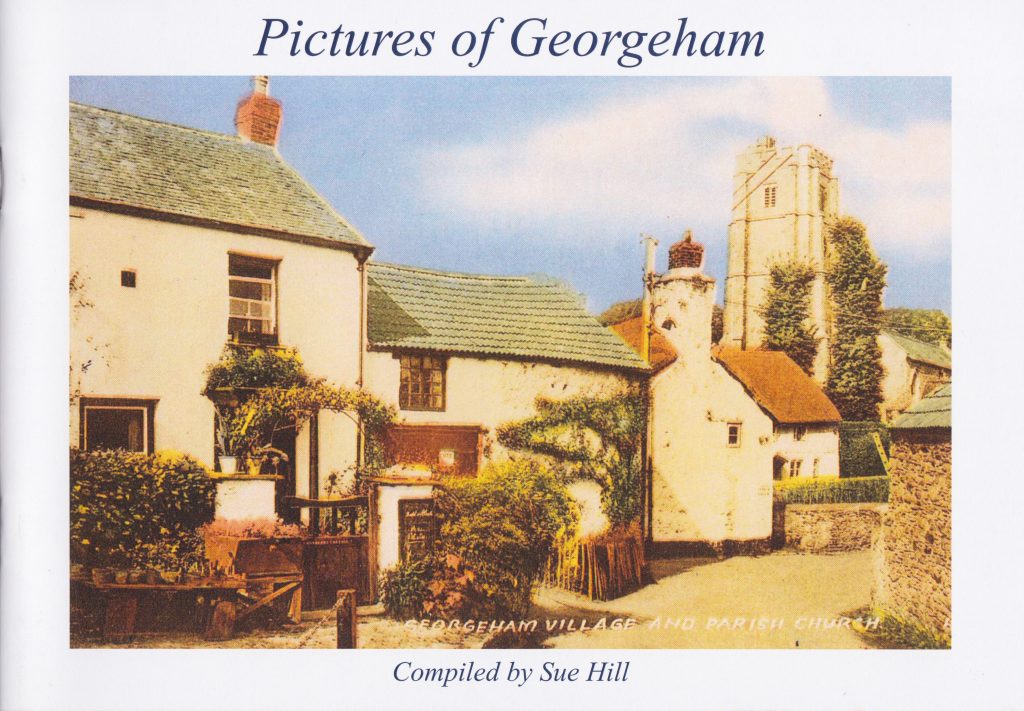 Pictures of Georgeham by Sue Hill
This lovely booklet offers a collection of images from Sue's collection of old postcards of Georgeham. The earliest postcard is dated 1903.
£3.50 plus £2.00 P&P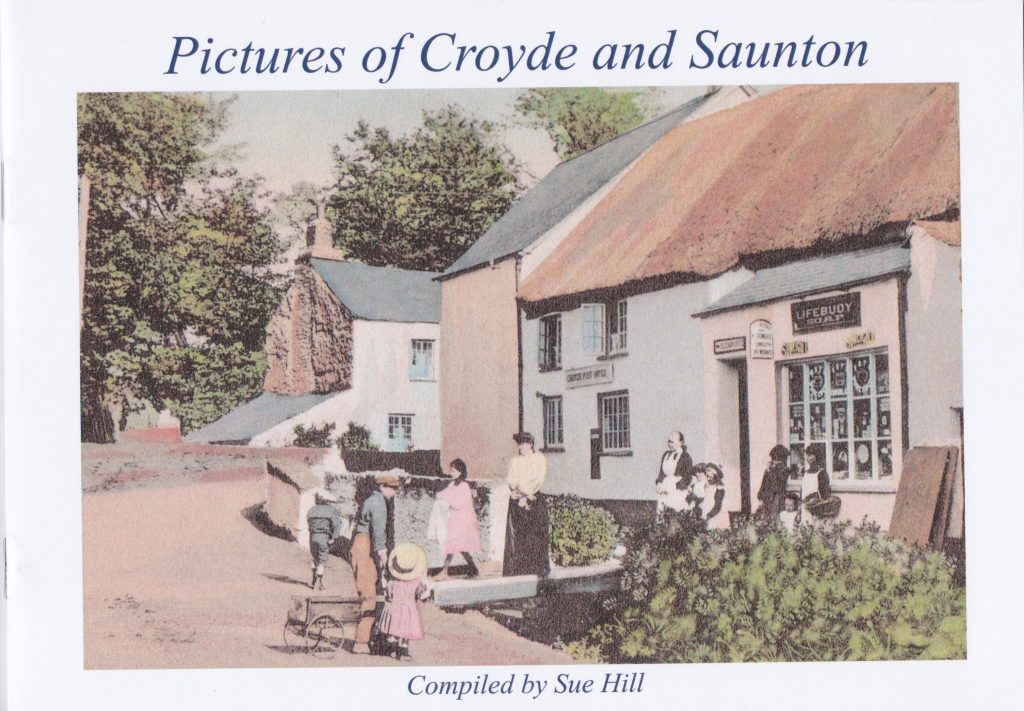 Pictures of Croyde and Saunton by Sue Hill
A companion to the Pictures of Georgeham book, this is a collection of images from Sue's collections of old postcards of Croyde and Saunton
£3.50 plus £2.00 P&P
Local Maps and Walks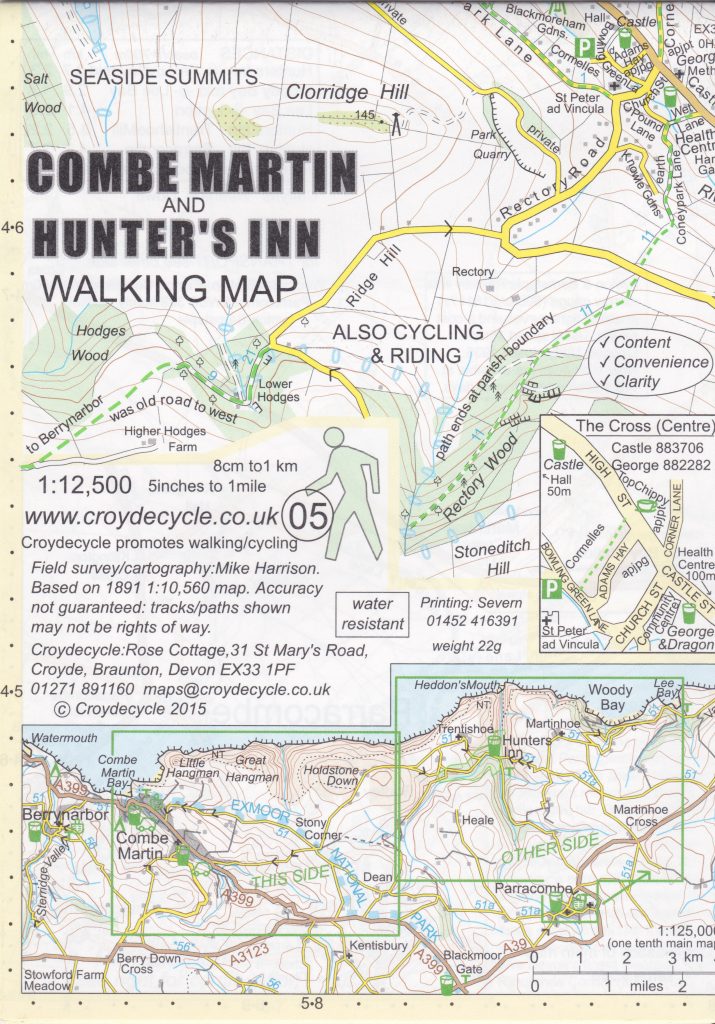 Combe Martin & Hunters Inn Walking Map
£3.00 plus £1.50 P&P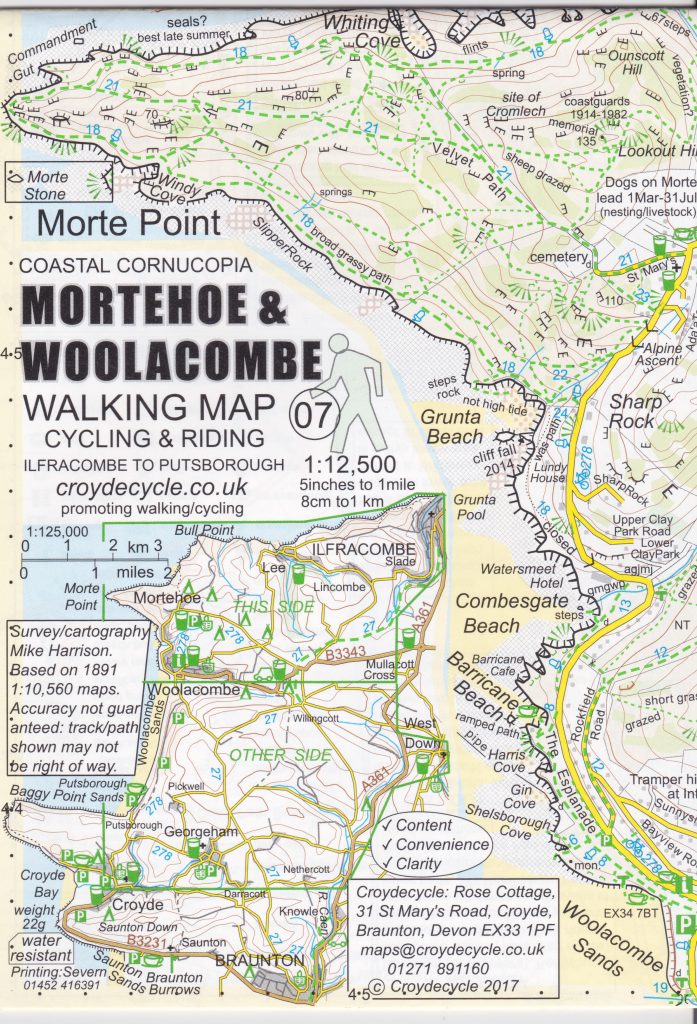 Mortehoe & Woolacombe Walking Map
£3.00 plus £1.50 P&P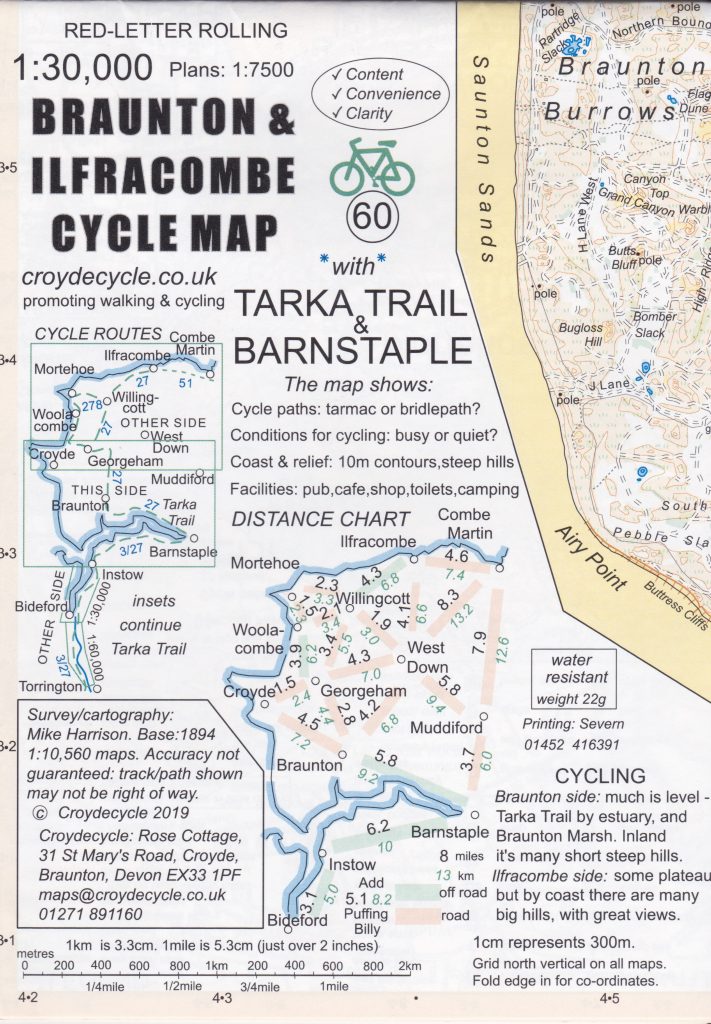 Braunton & Ilfracombe Cycle Map
£3.00 plus £1.50 P&P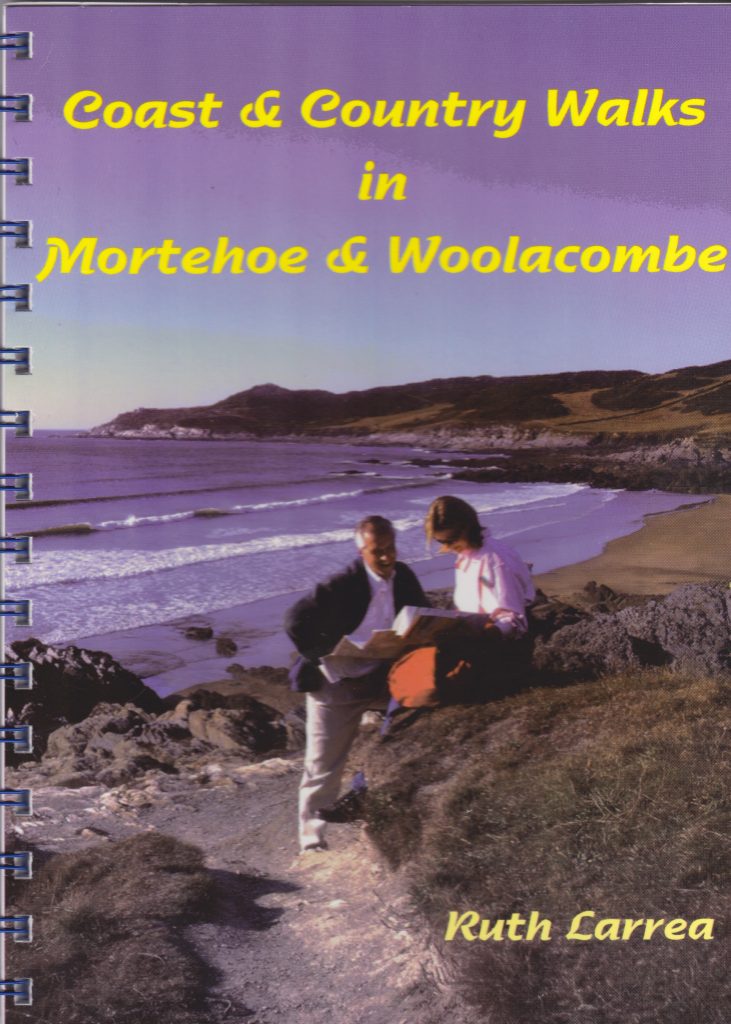 Coast and Country Walks in Mortehoe and Woolacombe
A 40 page book sharing some of the wonderful walks that you can enjoy locally. 
Together with this books illustrations and informative historical notes we hope these trails will increase your enjoyment and appreciation of the local coast and countryside.
Nature and Wildlife Guides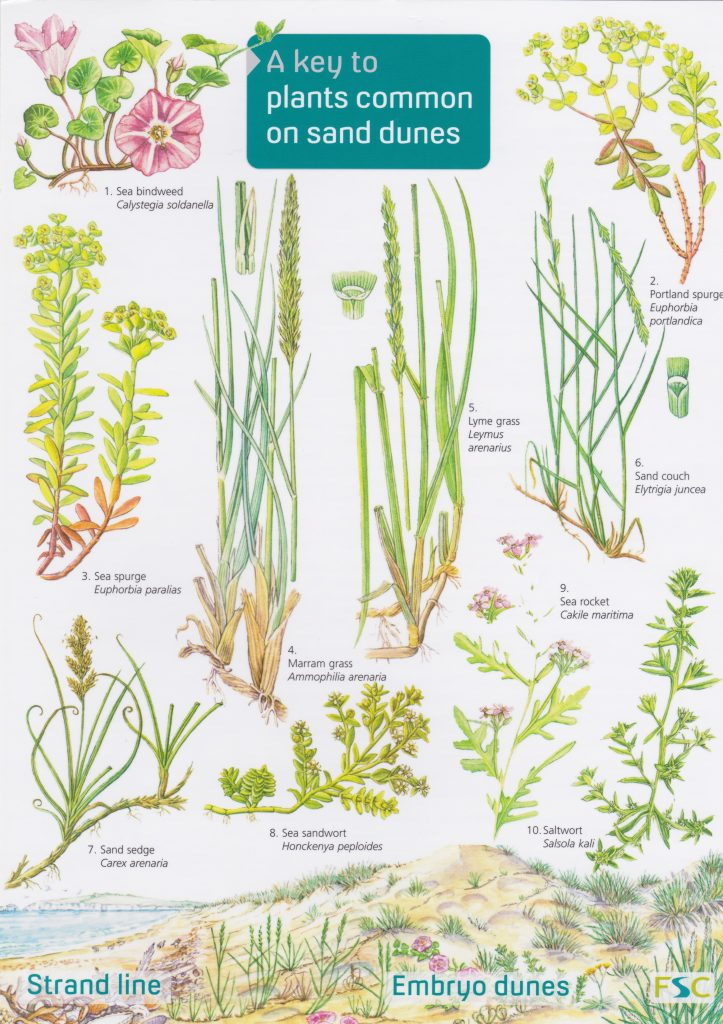 Key to plants common on sand dunes
£3.00 plus £1.50 P&P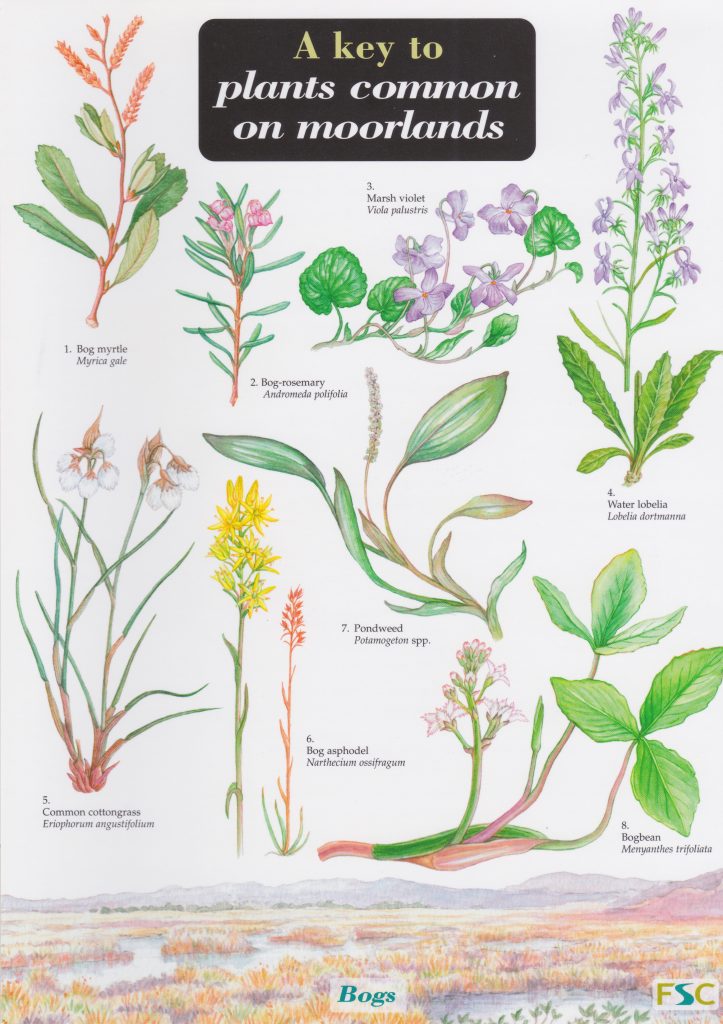 A key to plants common on moorlands
£3.00 plus £1.50 P&P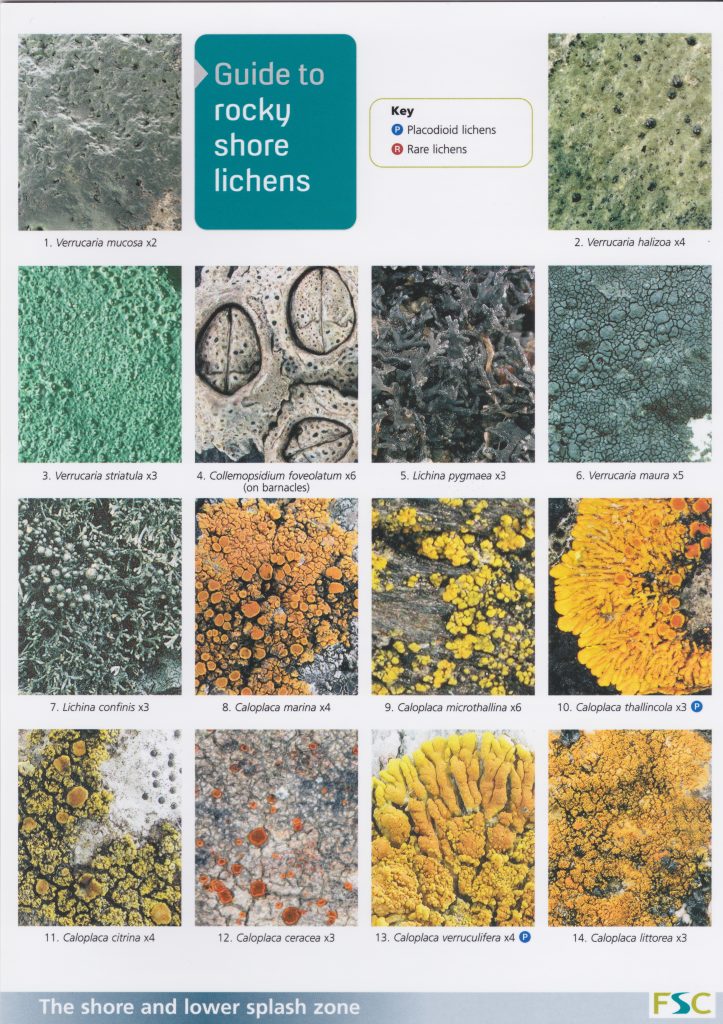 Guide to rocky shore lichens
£3.00 plus £1.50 P&P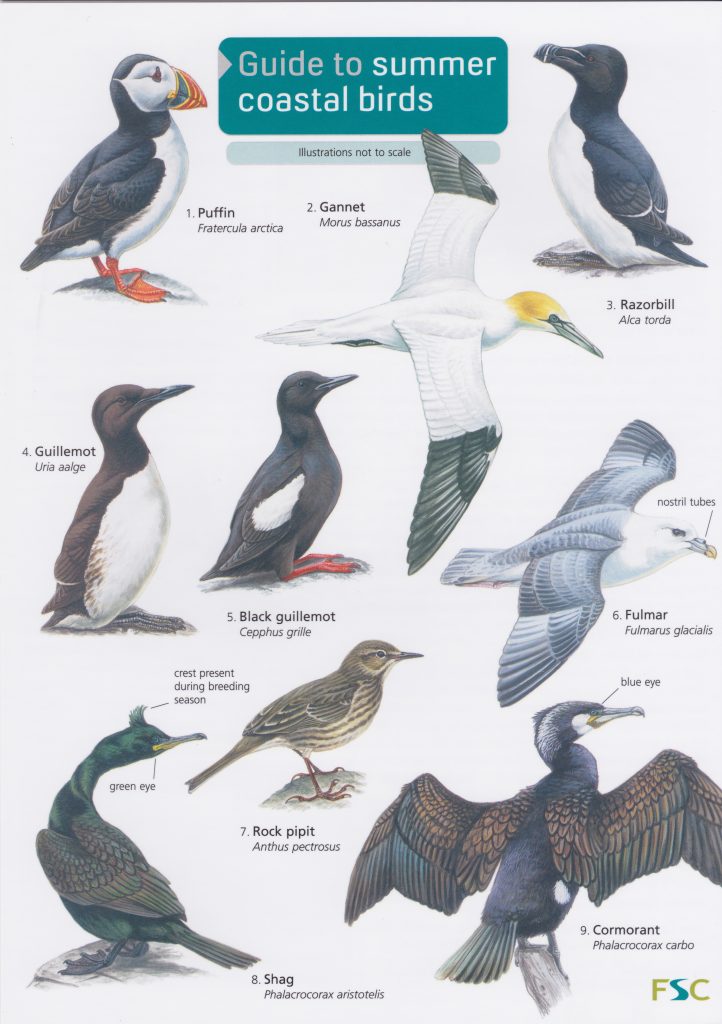 Guide to summer coastal birds
£3.00 plus £1.50 P&P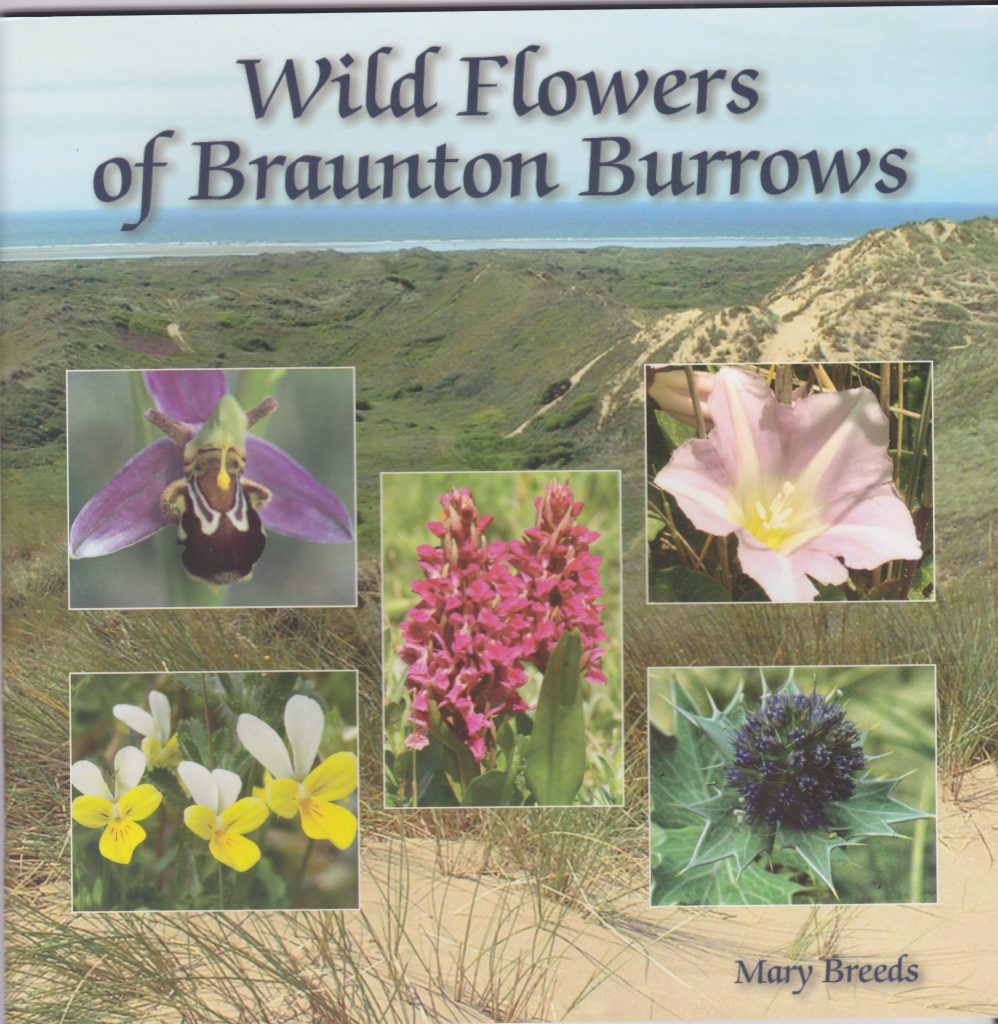 Wild Flowers of Braunton Burrows
£3.99 plus £2.00 P&P
Books, Stationary and DVD's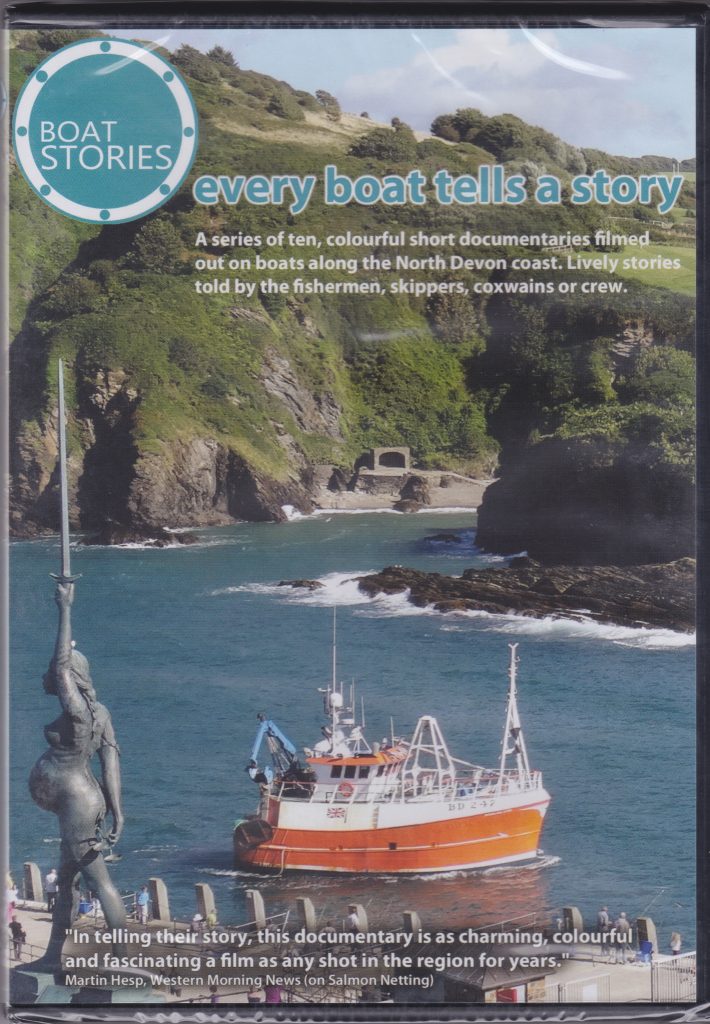 Boat Stories DVD
£5.00 plus £2.00 P&P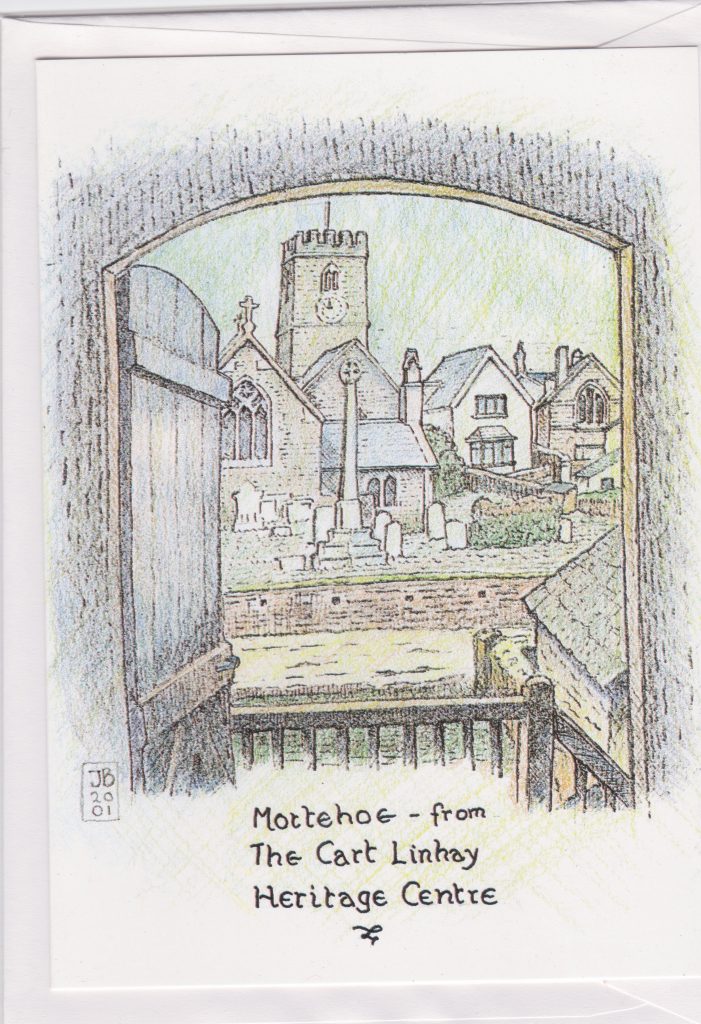 View from Heritage centre blank greeting card
£0.50 plus £1.00 P&P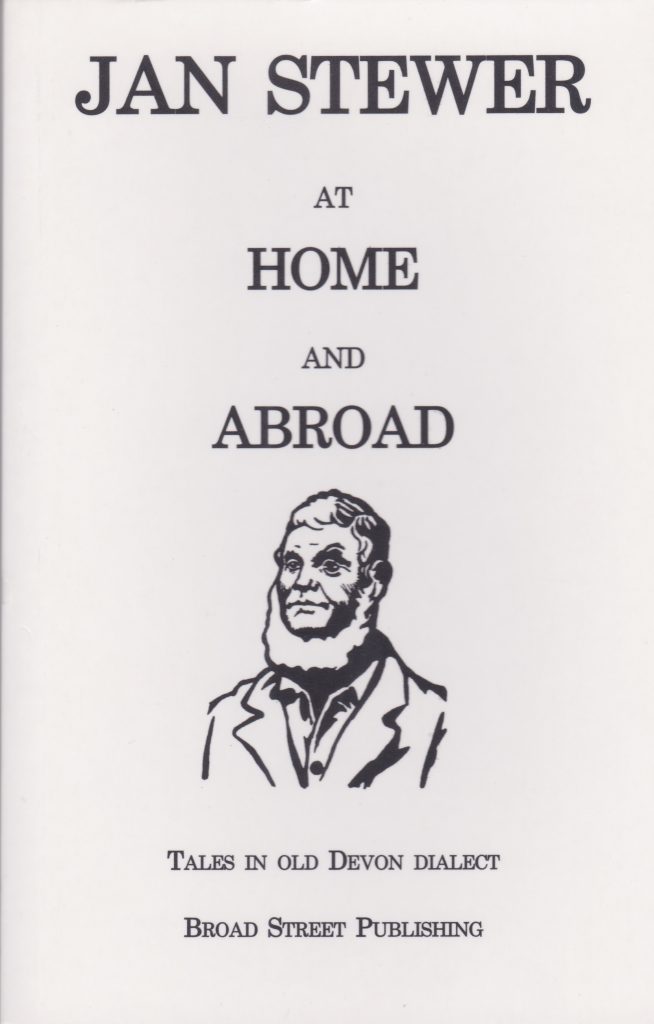 Tales in Old Devon Dialect
£8.99 plus £2.00 P&P